The Resh Company – Who We Are
For over 20 years, The Resh Company Carpet & Upholstery Care portfolio includes over 300 facilities that span from schools, medical facilities, office buildings to hospitality and public areas. Where there is foot traffic, there is a floor or carpet to be maintained.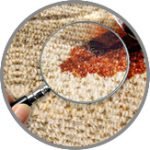 Our approach to commercial floor care is different than others. Our management visits the client's facility before every scheduled service and identifies all problem areas. The exact location and problem is communicated to the technician before they arrive, thereby saving time and money for our clients. Our clients love the fact that we proactively take care of issues so they don't have to worry about the cleanliness of their facility.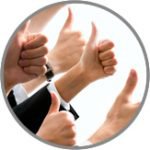 We have an impeccable list of references with a reputation for consistent quality, commitment and followup. Our management team is hands-on and heavily involved in every aspect of the floor and carpet maintenance process.
If your image is important to you and your customers, IT IS IMPORTANT TO US. We specialize in providing specialty maintenance services to image-conscious corporate and local facilities. We go beyond your expectations to help you keep your facility fresh, clean and looking good at all times. And, we backup our claims with a 100% guarantee.